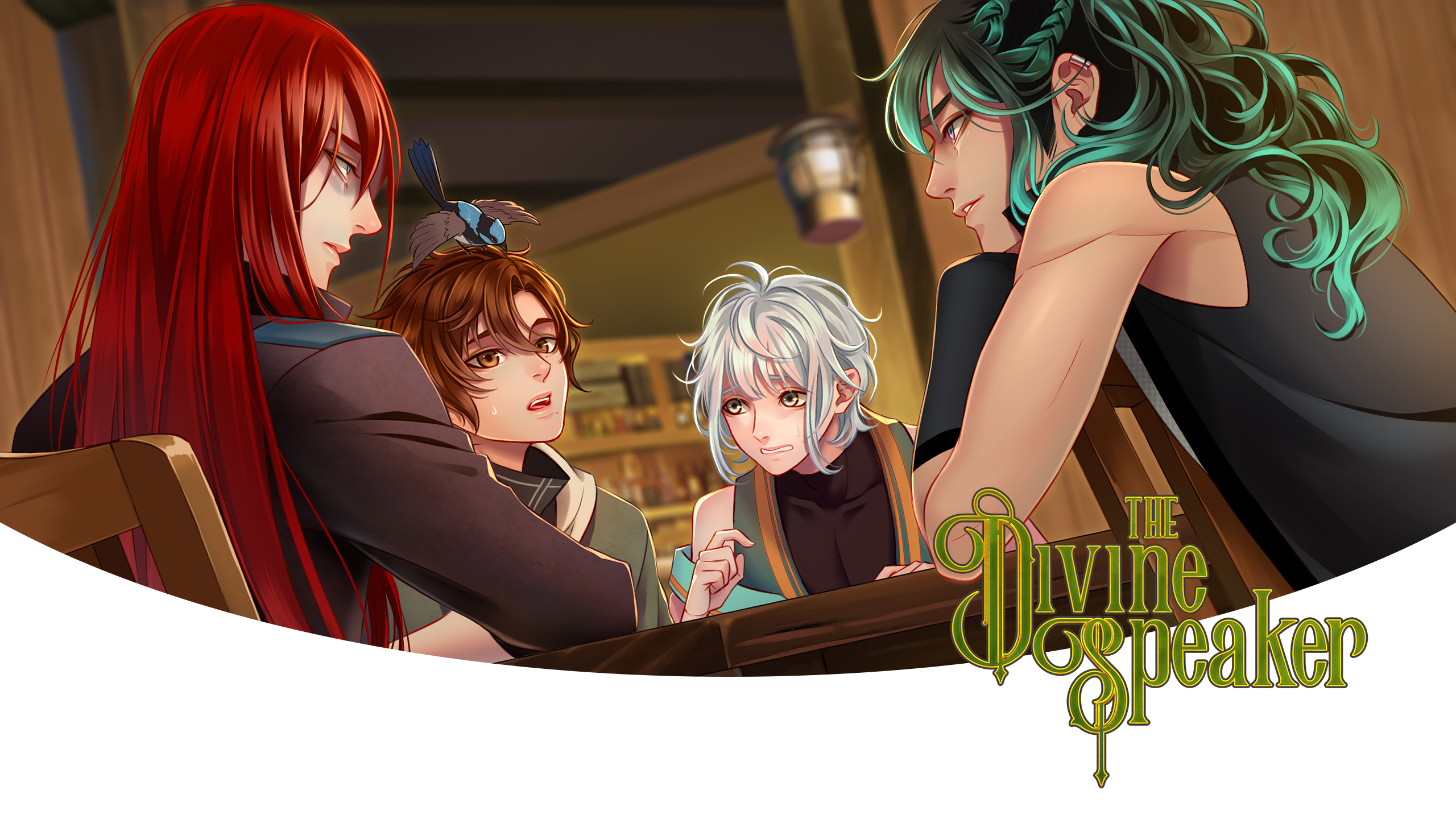 The Divine Speaker
The demo for our new BL game is out now & Kickstarter!
---

Announcing our new BL project - Dreambound.
Dreambound is a project we've been working on in secret for quite some time now, and we're so excited to finally release it to the world!
But we need your help!
To make Dreambound into reality, we need help funding it! Dreambound is our most expensive project to date, after all.
We will be holding a Kickstarter for Dreambound on August 29th!
We'd love if you could hit the "notify me on launch" button on our prelaunch page, which you can find below! Early pledges make a HUGE difference to the campaign, and we're hoping to hit at least 30% within the first day.
For fans of The Divine Speaker, we'll have a special opportunity during this Kickstarter for select few people to create characters for further The Divine Speaker universe games, too!
In the meantime, check out the opening that was created in collaboration with Kokoroten from KENKOU LAND, creator of MAMIYA!