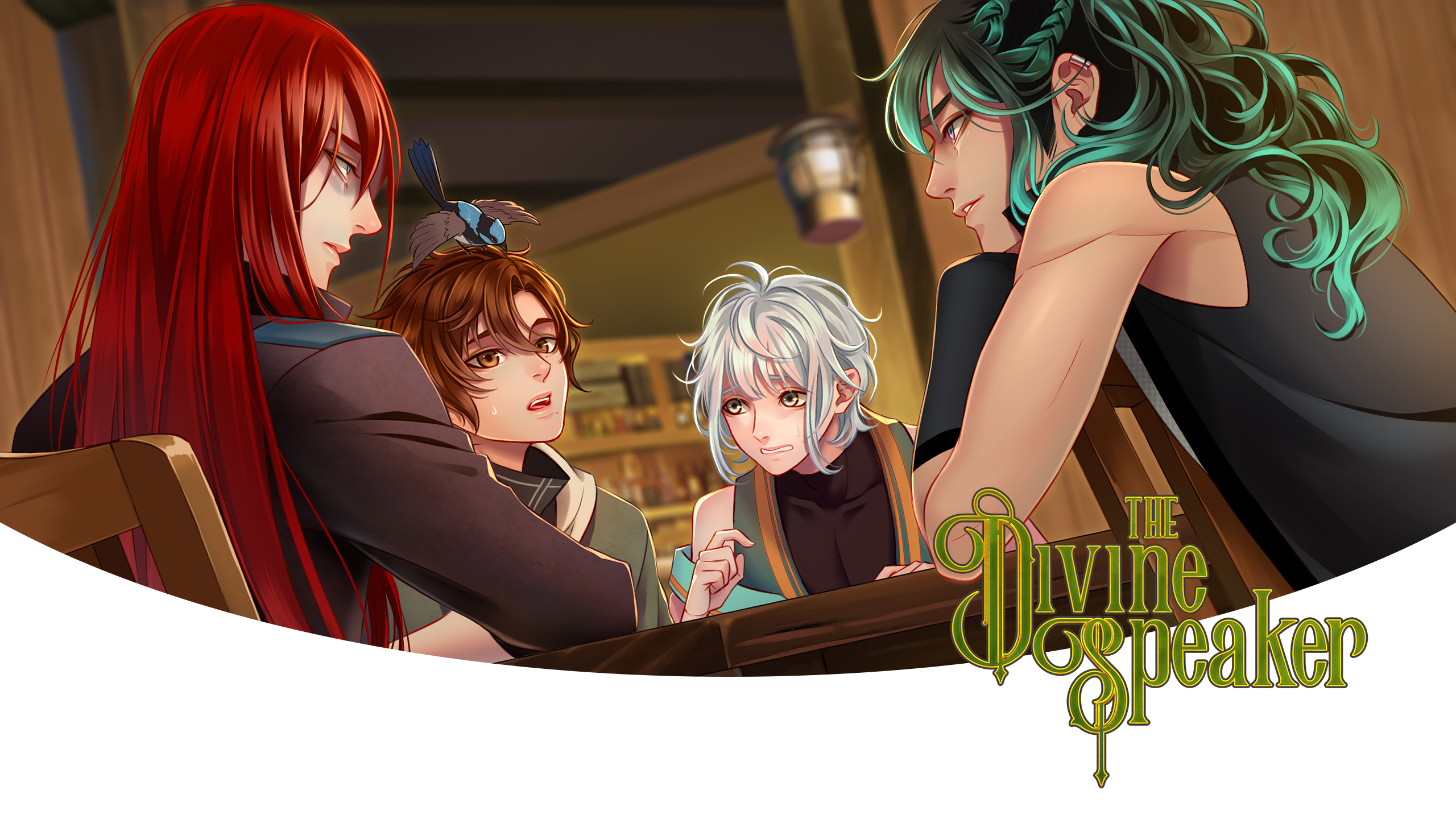 The Divine Speaker
The Divine Speaker Character Creation & Dreambound 57% Funded!
---
I have great news to share!
Dreambound, our brand new BL visual novel, is 57% funded on Kickstarter! Yay!
We're over half way there to making our new BL game a reality.
Can you help?
The Divine Speaker Character Creation
Have you ever wanted to create a character that will feature in a "The Divine Speaker" game? Well, we have ONE tier left on our Kickstarter for just that!
You may remember that we offered a very limited number of chances to create characters during our The Divine Speaker Kickstarter. This resulted in a number of characters that we've all come to love—Illran, Zarryn, Titus, Hone, Ashe and Elliot.
You will be given freedom to create a character that fits into the universe—be that a human, a god, a demon, or something else entirely that we can work into the lore. Your character will be given a sprite, designed by you and drawn by Fuyuure, the lead artist for The Divine Speaker.
Your character will be guaranteed to feature in our upcoming, unannounced The Divine Speaker game which will be coming out after the prequel, The Sun and the Moon. This game will be set directly after the end of the main game, and focus on Soren and Nox.
On top of that, your character will also be used in future projects that they fit into, narratively.
Make sure to check out the Dreambound Kickstarter above to see the tier!